Liquid stevia is a new stevia category of Taste Legend Bio-Tech Co., Ltd. Customers usually used to buy powdered stevia extracts like Reb A 60% and Reb-A 97% or Reb-A98 mix together to make liquid stevia by themselves. due to limited materials and lack of technologies, the taste usually can not meet product requirements.
Taste Legend Bio-Tech has been aware of the demand, developed out a proprietary know-how technology to make optimal tasty with 40% high concentration liquid stevia.
It's made from a sweet leaves, combinate perfect percentage of different type of leaves with high percentage of certain compounds as raw material, utilize purified water, Reb-D, Reb-M, Reb-B and Reb-A reach to a perfect proportion, synergies, to perform a an optimal taste in the finished products.
Liquid stevia can be used to sweeten cold drinks, it combines with a chilled beverage more uniformly than other forms of stevia or other sweeteners, which can end up at the bottom of the glass instead of combined with the liquid.
Liquid stevia can also be used in place of most syrups, although it has a more potent flavor and so should be used sparingly.
Fruit smoothies are often hard to sweeten, as the flavor of the sweeteners does not often get mixed evenly throughout the smoothie. With liquid stevia is a choice ingredient for sugar-free mango and blueberry smoothies, among other varieties. It is also a popular addition to cranberry punch, as it does not overly sweeten the tart juice of the berry.
Liquid stevia comes much easier to use in the above products.
Liquid stevia is a popular sweetener used in Paraguay. it is most often used to flavor meat and other foods and bevergaes. It is also used in many popular herbal teas served in Paraguay.
Japan is a country that strongly favors the use of liquid stevia as a sweetener for many of its commercially made foods that do not contain any sugar. Japan is one of a number of countries that has long used this liquid sweetener. In Japan it is used to make traditional Japanese pickles, dried seafood, and fish meat products. It is also used in the formulation of many Japanese soy sauces that are singularly marketed within the country.
While most commonly thought of as a sweetener, liquid stevia is also used as a flavoring agent, sweetener enhancer or flavor enhancer. It works magically with many of food ingredients and produce surprisingly special smell or taste profile.
Liquid stevia can offer an interesting twist when added to tea; and chocolate raspberry, which when combined with milk can make a hot or cold drink that children may enjoy. Customers can use liquid stevia straight or put some flavors like vanilla or other flavors as per your preference, Taste Lengend Bio-Tech also can tailor for you.
Liquid stevia is an ingredient in baked goods and is used in bread, cakes, pancakes, and pies. It can be utilized as substitute in nearly any place that refined sugar would be commonly used. Liquid stevia continues to be a popular choice for those opting not to use sugar.
Packaging: Food grade plastic drum.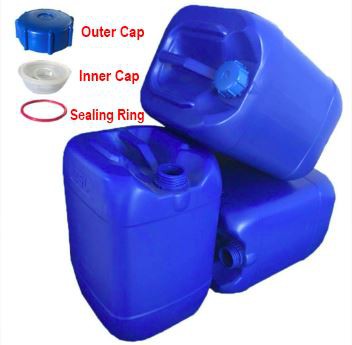 Hot Tags: liquid stevia RA80%, China, manufacturers, factory, price, Organic Stevioside 90%, Rebaudioside C 95%, Rebaudioside C 30%, Organic Rebaudioside B 90%, Rebaudioside B, Organic Rebaudioside C 95%